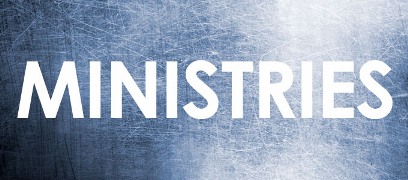 We invite you to become part of our church family! We offer a variety of ministries to meet a variety of spiritual needs. In all of our ministries, we strive to glorify Jesus Christ and strengthen the believer, whether you are still exploring your faith, are a new believer, or are living out a life long relationship with Jesus Christ. We hope you can join us this week! Check out what we have to offer...
Worship
Sunday - 9:00 am.
Worship is central to the life of Centralia First United Methodist Church. Bible-based preaching and uplifting music are the hallmarks of worship at First UMC. Our 9:00 a.m. Sunday morning worship service offers a traditional worship style with hymns accompanied by a pipe organ and piano -- not guitars and drums.
Sunday School
Sunday - 10:15 am.
Join us for Sunday School as we study the Bible and apply it to our lives.
Mid-Week Bible Study
Wednesday - 10:00 a.m. and 6:30 p.m.
We meet in members' homes and at church to study and discuss God's Word. Our Wednesday morning Bible Study meet in a memer's home at 10:00 a.m. (call for location). Our Wednesday evening Bible Study meets at 6:30 p.m. at the church. Rev. Davis leads our Bible discussions each week. Persons of all ages are welcome to join us.
Women's Ministry
Our United Methodist Women's group is open to women of all ages. We meet at 1:00 p.m. in the church parlor on the 1st Monday of month from September through May.
Music Ministry
Music is important to the life of Centralia First United Methodist Church.
Peace Ringers Bell Choir
Please contact Debby Hammond if you are interested in joining the Handbell Choir.
Soloists and Groups
If you enjoy singing or playing an instrument, you are invited to use your talents for God's glory on Sunday mornings. Please contact Pastor Sid to talk about sharing your talent with us!
Bereavement Ministry
We provide pastoral care at the time of loss.
We have a group of volunteers who provide a meal for the family at the time of the funeral/memorial service.
One-on-One Outreach
We encourage all of our members to offer a glass of cold water to the thirsty, food to the hungry, comfort to the grieving, shelter to the homeless, and encouragement to those facing difficult times. Service is a day-to-day way of life for those who follow Jesus Christ!
Are you interested in starting a small group ministry in your home or at the church? If so, please talk with Pastor Sid and share your idea for a Bible study / Christian study group, or other type of Christian small group.

©2021 - Rev. Sidney Davis, Jr.